Fall Trip

Join our 12 Day Pilgrimage to Italy & Fatima Trip

Youth Meeting

We're going to the Dominican Republic - Learn more!

Youth Ministry

Steubenville Conference Information Meeting

Youth Ministry

Volleyball Registration!

Safe Haven Sunday

Confident: Helping Parents to Navigate Online Exposure is a step-by-step guide for parents.

Lenten Prayer

Stations of the Cross and Benediction every Friday during lent

Parish Mission

Join us for our 3 night Parish Mission with guest speaker Gary Zimak.

12th Annual

Join the men of Philadelphia for the 12th Annual Man Up Philly Men's Conference on March 7, 2020!

Reservations

10 rounds of Bingo, Limited seating—purchase early!

Day of Reflection

Saturday, April 4, 2020 9:00 a.m. to 4:00 p.m.

Poor Man's Supper

Saturday Evening, March 28, 2020 - 6:00 to 8:00 p.m.

FORMED

The Eucharist - video series.

FORMED

Videos, Books, Podcasts and more - FREE!

Sign up!

Altar Server Training Who: Boys and Girls - 4th grade and higher.

TAKE ACTION!

THERE ARE TWO CALL TO ACTIONS THE EDUCATION TAX CREDIT AND THE ADOPTION ISSUE

The Archbishop

Keep in touch with our Archbishop Chaput and read his column in catholicphilly.org.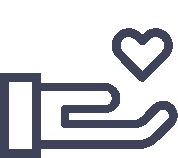 "Whoever is generous to the poor lends to the Lord,
and He will repay him for his deed."