A vibrant, welcoming parish family dedicated to growing disciples, and making church matter.
We think you'll like what you find here.
There's always something happening at OLG. Check out the following events.
STATIONS OF
THE CROSS
AND ADORATION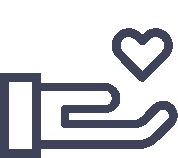 "Whoever is generous to the poor lends to the Lord,
and He will repay him for his deed."
The Catholic Faith.
On demand.
Thousands of movies,
video programs,
audios and ebooks
​
​
​
​
While the Eucharist appears to be simple bread and wine, it is actually the "source and summit" of the Christian life.
​
Join us weekly during the Advent season and watch our video Homilies as we explore the beautiful mystery of the Eucharist.
Watch Our Advent Preaching Series