Thinking about coming back to Mass?
Watch this video and discover how coming back to Mass at Our Lady of Guadalupe Church has enriched so many parishioners lives. We're looking forward to seeing you and celebrating the Body of Christ together soon!
Our Lady of Guadalupe Parish is open for public Masses.
Mass times are:
Saturday Vigil Mass - 5:00 p.m.

Sunday Masses - 9:00 a.m. and 11:00 a.m.

Monday to Saturday - 8:00 a.m.
The Church will be open Monday through Thursday, plus Saturday and Sunday from 8:00 a.m. until 3:00 p.m.
(and Fridays from 8:00 a.m. to 12:00 noon) so the faithful have opportunities to pray.
Parish Office is open - By Appointment only
The parish office is open with regular hours but by appointment only. We encourage you to contact the staff via phone or email.The hours are Monday through Thursday from 8:30 a.m. to 4:30 p.m. and Fridays from 8:30 a.m. to 12 noon.
​
We encourage you to contact the staff via phone or email. If you need to come into the office, please call to make an appointment.
Important Update:
​
Our Lady of Guadalupe Church and
the

Archdiocese of Philadelphia Enter the Green Phase of Reopening
As we enter the Green Phase of the parish reopening, the policies we set in place for the Yellow Phase will continue.
​
We continue to follow Archdiocesan guidelines, practice social distancing, and maintain effective sanitation of the church.
​
Please look for updates via email, the parish website, and our bulletin.
​
To learn more about Governor Wolf's most recent COVID updates click the button on the right.
​
​
BAsic Guidelines for Returning to Mass
Please join us for Weekend Mass
Livestreamed on Sundays at 9:00 a.m. - beginning 9.27.20.
​
Starting next Sunday, September 27, 2020 Our Lady of Guadalupe Church will be livestreaming the 9:00 a.m. Mass every Sunday morning. We are continuing to livestream Mass as a Coronavirus precaution to keep our parish community healthy and connected. The livestream will be recorded. Please view at your convenience, and feel free to share with your family & friends. We hope this livestreamed Mass lifts spirits, helping you feel the love and strength of the Lord.​
​
Rosary Rally

Please join us for the 2020 Public Square Rosary Rally, sponsored by America Needs Fatima.

Bless your Pet

In honor of the feast of Saint Francis of Assisi we will have the blessing of the animals.

A True Story...

The True Story of Kermit Gosnell. Come listen to Detective Jim Wood give a presentation.

Women & Grace

This study will help High School girls with their friendships, understanding their identity as God's daughter, their feminine genius, and how to fulfill their mission as a young woman of grace in the world today.

Join Us!

This is  a Bible study group for girls in 6th, 7th and 8th grade beginning in October 2020.

Schedule Changes

Stay connected!

Help Needed!

Federal CARES Act Money for Catholic schools .

FORMED

Videos, Books, Podcasts and more - FREE!

Sign up!

Altar Server Training Who: Boys and Girls - 4th grade and higher.

Archbishop Perez

Read his article now.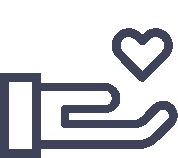 "Whoever is generous to the poor lends to the Lord,
and He will repay him for his deed."
The Catholic Faith.
On demand.
Thousands of movies,
video programs,
audios and ebooks