A vibrant, welcoming parish family dedicated to growing disciples,
and making church matter.
JOIN THE FUN - Sunday, June 12, 2022
One Family Day - Celebration
On Sunday, June 12, 2022

Please join us on the Most Holy Trinity, Sunday, June 12, 2022 as Our Lady of Guadalupe parish members, their families, and friends of all ages and abilities, gather as "One Family" for a day of faith, family and fun!
The celebration will begin at the 11:00 a.m. Mass with praise and thanksgiving for our bountiful blessings as a parish family, followed by a carnival in the parking lot outside the Parish Life Center (PLC). The "street fair" festive atmosphere will include food, entertainment, carnival games and inflatables!
A dedicated Quiet Zone (or low sensory environment) will be available inside the PLC during the carnival.
This is a rain or shine event!

Tickets:
Take advantage of discounted advance purchase tickets online or donate tickets here:
carnival.kofcolg.com
Volunteer:
Please consider helping as a volunteer for this special event. Check out the opportunities:
If you have questions about the Mass or Carnival, please contact Rob: rcanney@verizon.net
Please join us for Mass, plus special events.
Our Masses are livestreamed - Tuesday to Sunday.
​
Our Lady of Guadalupe Church livestreams 9:00 a.m. Mass every Sunday morning, and weekdays Tuesday through Saturday. The livestreams are recorded for your convenience. Please feel free to share with your family & friends. We hope our livestreamed Masses lift spirits, helping you feel the love and strength of the Lord.​
​
We also offer livestreaming for events: marriages, baptisms, funerals, educational events and other special occasions. If you're interested in learning more, please contact the parish office.
​
You may contact us by calling: (267) 247-5374 or email us at info@olguadalupe.org with any questions.
​
Ascension Thursday

May 26, 2022 -Mass at 8 a.m., 12 noon and 7 p.m.

GIVEAWAY...

Win tickets to a Philadelphia Phillies game.

Baccalaureate

Mass on Sunday, June 5, 2022 at 9:00 a.m.

Celebrate!

Save the Date! OLG's "One Family" Day Sunday, June 12, 2022 11:00 a.m. Mass

IMPORTANT!

Pope Francis Invites All Catholic Bishops Around the World to Join Him in Consecrating Russia, Ukraine

Join!

Children's Choir and Teen Band are accepting members.

Sign up!

Altar Server Training Who: Boys and Girls - 4th grade and higher.

Archbishop Perez

Read his article now.

FORMED

Videos, Books, Podcasts and more - FREE!

Smile!

AmazonSmile is a simple way for you to support Our Lady of Guadalupe Parish every time you shop, at no cost to you.
'"You yourselves have seen what I did to Egypt,
and how I carried you on eagles' wings and brought you to myself."
Many parishioners and community members have enjoyed seeing the two bald eagles that often rest on the cross at the highest point in our parish campus.
Thank you for sending in your pictures and comments.
Catholic Charities appeal -2022
Thinking about coming back to Mass?
Watch this video and discover how coming back to Mass at Our Lady of Guadalupe Church has enriched so many parishioners lives. We're looking forward to seeing you and celebrating the Body of Christ together soon!
Monsignor's recent COVId -19 UPDATE
Nothing Compares to Being There
As you are aware, Our Lady of Guadalupe Parish has followed the CDC, Pennsylvania Department of Health and Archdiocese of Philadelphia (AOP) guidelines related to COVID-19 safety protocols. We thank you for your support throughout this time.

​
Letter from Monsignor as COVID-19 Restrictions are Lifted
Dear Parishioners,
​
Thank you again for all that you are doing to help Our Lady of Guadalupe Parish navigate the tail end of the pandemic. Below you will find the recording of a recent webinar from the Archdiocese of Philadelphia, a link to the new liturgical directives as COVID-19 restrictions lift and a few other resources.
Click below for a webinar recording: Liturgical Directives as COVID-19 Restrictions Lift​
Information about the Church's teachings on vaccination, links to the Catholic Schools and PREP guidelines and many other resources can be found on the Arise website at http://archphila.org/arise/.
​
Yours in Christ,
​
Rev. Monsignor Joseph P. Gentili
​
Pastor, Our Lady of Guadalupe Church
​
Fully Vaccinated Individuals
do not Require Masks in Church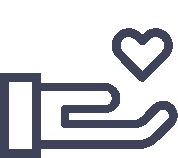 "Whoever is generous to the poor lends to the Lord,
and He will repay him for his deed."