#iGiveCatholic

-

IMPORTANT Day of Giving
#iGiveCatholic is a nationally-recognized day of Catholic giving, held annually on #GivingTuesday.
​
#GivingTuesday is a global day of charity held on the first Tuesday following the popular shopping days Black Friday and Cyber Monday. It is an opportunity for us to gather as one, Catholic community in support of the ministries that shape our faith. This is the first time the Archdiocese of Philadelphia and Our Lady of Guadalupe Parish is participating in this exciting event.
Giving - Dates
Tuesday, December 1, 2020

Early Donation Dates - November 16 – 30, 2020
How do I contribute?
You can donate online via our parish #iGiveCatholic giving page by clicking the button below, or you can donate via check. If you are sending a check just add #iGiveCatholic in the note line.
Please join us for Mass, plus special events.
Masses are livestreamed at 8:00 a.m. - Daily and Sunday.
​
Our Lady of Guadalupe Church livestreams the 8:00 a.m. Mass every Sunday morning, and also daily Mass throughout the week. The livestreams are also recorded. Please view at your convenience, and feel free to share with your family & friends. We hope our livestreamed Masses lift spirits, helping you feel the love and strength of the Lord.​
​
We now also have the capabilities to livestream events. Marriages, baptisms, funerals, educational events and other special occasions. If you are interested in learning more, please contact the parish office.
​
You may contact us with a call: (267) 247-5374 or email us at info@olguadalupe.org with any questions.
​
Thinking about coming back to Mass?
Watch this video and discover how coming back to Mass at Our Lady of Guadalupe Church has enriched so many parishioners lives. We're looking forward to seeing you and celebrating the Body of Christ together soon!
Our Lady of Guadalupe Parish is open for public Masses.
Mass times are:
Saturday Vigil Mass - 5:00 p.m.

Sunday Masses - 8:00 a.m., 9:30 a.m. and 11:00 a.m.

Monday to Saturday - 8:00 a.m.
The Church will be open Monday through Thursday, plus Saturday and Sunday from 8:00 a.m. until 3:00 p.m.
(and Fridays from 8:00 a.m. to 12:00 noon) so the faithful have opportunities to pray.
Parish Office is open - By Appointment only
The parish office is open with regular hours but by appointment only. We encourage you to contact the staff via phone or email.The hours are Monday through Thursday from 8:30 a.m. to 4:30 p.m. and Fridays from 8:30 a.m. to 12 noon.
​
We encourage you to contact the staff via phone or email. If you need to come into the office, please call to make an appointment.
Smile!

AmazonSmile is a simple way for you to support Our Lady of Guadalupe Parish every time you shop, at no cost to you.

Advent Reflection

Women's Advent Morning of Reflection Saturday, December 5, 2020 - 10:00 a.m. to 12:00 (noon)

Cookies & Milk with Santa

All children of the parish are invited to enjoy cookies and milk (individually packaged) with Santa Claus, Mrs. Claus and their elves after all masses.

Marriage Webinar

Achieving Resiliency in Marriage and Family.

OLG Feast Day

December 12, 2020, learn more...

Sports Update

Learn More - The Archdiocese of Philadelphia has has suspended all winter sports until January 4, 2020.

Zoom on Sunday.

Let's keep the faith alive in our families! For families of children between ages 4 and 10 years old.

Join Us!

This is  a Bible study group for girls in 6th, 7th and 8th grade beginning in October 2020.

Schedule Changes

Stay connected!

Help Needed!

Federal CARES Act Money for Catholic schools .

FORMED

Videos, Books, Podcasts and more - FREE!

Sign up!

Altar Server Training Who: Boys and Girls - 4th grade and higher.

Archbishop Perez

Read his article now.
BAsic Guidelines for Returning to Mass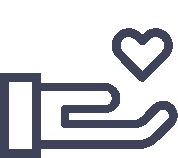 "Whoever is generous to the poor lends to the Lord,
and He will repay him for his deed."
The Catholic Faith.
On demand.
Thousands of movies,
video programs,
audios and ebooks