A vibrant, welcoming parish family dedicated to growing disciples, and making church matter.
Important Update:
​
Our Lady of Guadalupe Church and
the

Archdiocese of Philadelphia Enter the Green Phase of Reopening
As we enter the Green Phase of the parish reopening, the policies we set in place for the Yellow Phase will continue.
​
We continue to follow Archdiocesan guidelines, practice social distancing, and maintain effective sanitation of the church.
​
Please look for updates via email, the parish website, and our bulletin.
​
To learn more about Governor Wolf's most recent COVID updates click the button on the right.
​
​
Important Update:
from the Archdiocese and Monsignor Gentili
Monday, June 1, 2020
​
Great news! Archbishop Pérez has announced that parishes of the Archdiocese of Philadelphia will be able to resume public Masses this weekend, June 6 and 7. We at Our Lady of Guadalupe look forward to welcoming you back! Let us keep our eyes fixed on Jesus as we make our way back to the in person celebration of the Mass.
​
While our county remains in the Yellow Phase of statewide reopening, all of us need to do our part to make sure that our return to Mass is a peaceful and safe experience for all. Please take the time to read the instructions by clicking the button below. We ask everyone to follow these guidelines when attending Mass during this period.
Thank you for your commitment to Our Lady of Guadalupe Parish during this difficult time. As you can see, we are taking precautions to maintain your safety but please know that if you are not comfortable coming back to church at this time, you may continue to attend Mass online. We ask for your patience and prayers as we as we begin to celebrate Mass publicly again.
Our Lady of Guadalupe, Mother of the Americas, pray for us.
Devotedly Yours in Christ Jesus,
​
Reverend Monsignor Joseph P. Gentili
Reverend Robert A. Ianelli
Deacon Robert F. Brady
Archdiocese of Philadelphia Plan for Opening Archdiocesan High Schools
I am sharing the attached document on behalf of Sister Maureen L. McDermott, I.H.M., Ph.D., Superintendent of Secondary Schools for the Archdiocese of Philadelphia regarding plans for high school operations for the upcoming academic year.
​
Devotedly Yours in Christ,
Reverend Monsignor Joseph P. Gentili
BAsic Guidelines for Returning to Mass
On Saturday, June 6, 2020
Our Lady of Guadalupe Parish will be open for public Masses.
Mass times are:
Saturday Vigil Mass - 5:00 p.m.

Sunday Masses - 9:00 a.m. and 11:00 a.m.

Monday to Saturday - 8:00 a.m.
The Church will be open Monday through Thursday, plus Saturday and Sunday from 8:00 a.m. until 3:00 p.m.
(and Fridays from 8:00 a.m. to 12:00 noon) so the faithful have opportunities to pray.
Parish Office REMAINS ClosED: Emails and phone messages will be responded to as soon as possible.
A message from
Archbishop Pérez and
the

Archdiocese of Philadelphia
welcoming

you, and your family safely back to Mass.
​
​
PLEASE WATCH!
Please join us for Weekend Mass
Livestreamed on Saturdays at 5:00 p.m.
​
We are continuing to livestream Mass as a Coronavirus precaution to keep our parish community healthy and connected. The livestream will be recorded. Please view at your convenience, and feel free to share with your family & friends. We hope this livestreamed Mass lifts spirits, helping you feel the love and strength of the Lord.​
​
Click the image to learn more about
Children's Liturgy of the Word
on Zoom after mass at 10:30 a.m.
(On summer break - see you this fall.)
We think you'll like what you find here.
There's always something happening at OLG. Check out the following events.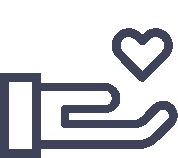 "Whoever is generous to the poor lends to the Lord,
and He will repay him for his deed."
Monsignor Gentili -

Important
Monsignor Gentili

addressing
the coronavirus,

you, your family
and

our parish.
​
PLEASE WATCH!
Monsignor Gentili - "Let's Talk" RADIO Interview
lt20200409monsignorgentilieasterweekadmi
Artist Name
Please take a listen to an interview with Monsignor Gentili on WDVR Let's Talk radio program regarding Our Lady of Guadalupe's response to COVID-19.
The Catholic Faith.
On demand.
Thousands of movies,
video programs,
audios and ebooks