Advent and Christmas Letter - 2021
Dear Brothers and Sisters in Christ,
​
What a year we have experienced! Despite the many challenges, we have been nothing but impressed and grateful for your faithfulness, sacrifice and generosity. Throughout the pandemic, our parish has flourished and continues to live our vision of "being a vibrant, welcoming parish family, dedicated to growing disciples and making church matter".
​
As we prepare for Christmas, we pray that Our Lord Jesus Christ will come into your life with His blessings of peace, love and hope. The seasons of Advent and Christmas are full of memories and sentiment for us all. May this year's celebration add happy and treasured personal encounters and experiences of God's grace and human love to your remembrances.
​
We recently embarked on a new initiative with the Archdiocese of Philadelphia, Nothing Compares to Being There. We all know, instinctively that nothing compares to "being there" in person regarding events and gatherings within our families and communities. We discovered this during the pandemic lockdown and quarantines, when we were almost completely separated from one another. If this is true on the level of our human relationships, how much more so with Jesus, who comes to be really and truly present to us in the Holy Eucharist at every Mass.
​
We take this opportunity to personally invite you and your family to help us by inviting your friends and neighbors back to the in-person celebration of the Eucharist. We realize that some of you may just not be able to attend Mass in person at this time. Please be assured that we will continue to livestream Mass and other liturgies so you continue to feel connected to our parish family.
​
We hope that as you reflect on the importance of the preparation and celebration of Christmas, you find the time to join us in our liturgical celebrations held throughout the Advent and Christmas Seasons. To see more details about our events, liturgies and livestreaming please click the link above.
​
May the grace and peace of the Lord be felt in your family this Advent and Christmas as well as throughout the New Year. You and your intentions will be remembered at Mass in a special way. May we also humbly ask for remembrance in your prayers.
​
​
Devotedly Yours in Christ Jesus,
​
Monsignor Joseph P. Gentili
Deacon Robert F. Brady
Please join us for Mass, plus special events.
Our Masses are livestreamed - Tuesday to Sunday.
​
Our Lady of Guadalupe Church livestreams 9:00 a.m. Mass every Sunday morning, and weekdays Tuesday through Saturday. The livestreams are recorded for your convenience. Please feel free to share with your family & friends. We hope our livestreamed Masses lift spirits, helping you feel the love and strength of the Lord.​
​
We also offer livestreaming for events: marriages, baptisms, funerals, educational events and other special occasions. If you're interested in learning more, please contact the parish office.
​
You may contact us by calling: (267) 247-5374 or email us at info@olguadalupe.org with any questions.
​
Thinking about coming back to Mass?
Watch this video and discover how coming back to Mass at Our Lady of Guadalupe Church has enriched so many parishioners lives. We're looking forward to seeing you and celebrating the Body of Christ together soon!
Join!

Children's Choir and Teen Band are accepting members.

Take a Tag.

OLG provides Christmas cheer to many through our Advent Giving Tree.

Santa!

Cookies & Milk with Santa Sunday, December 5, After all Masses

Live!

Live Nativity by OLG Youth Ministry - December 11 and 12, 2021.

Feast Day!

Sunday, December 12 Mass will be celebrated in Spanish by Bishop Deliman.

Sign up!

Altar Server Training Who: Boys and Girls - 4th grade and higher.

FORMED

Videos, Books, Podcasts and more - FREE!

Smile!

AmazonSmile is a simple way for you to support Our Lady of Guadalupe Parish every time you shop, at no cost to you.

Archbishop Perez

Read his article now.

So-Called Equality Act

Please contact our local U.S. Senators.
As you are aware, Our Lady of Guadalupe Parish has followed the CDC, Pennsylvania Department of Health and Archdiocese of Philadelphia (AOP) guidelines related to COVID-19 safety protocols. We thank you for your support throughout this time.

​
Letter from Monsignor as COVID-19 Restrictions are Lifted
Dear Parishioners,
​
Thank you again for all that you are doing to help Our Lady of Guadalupe Parish navigate the tail end of the pandemic. Below you will find the recording of a recent webinar from the Archdiocese of Philadelphia, a link to the new liturgical directives as COVID-19 restrictions lift and a few other resources.
Click below for a webinar recording: Liturgical Directives as COVID-19 Restrictions Lift​
Information about the Church's teachings on vaccination, links to the Catholic Schools and PREP guidelines and many other resources can be found on the Arise website at http://archphila.org/arise/.
​
Yours in Christ,
​
Rev. Monsignor Joseph P. Gentili
​
Pastor, Our Lady of Guadalupe Church
​
Fully Vaccinated Individuals
do not Require Masks in Church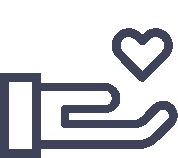 "Whoever is generous to the poor lends to the Lord,
and He will repay him for his deed."
Pope Francis announced a Year of St. Joseph, in honor of the 150th anniversary of the saint's proclamation as patron of the Universal Church. Pope Francis said he was establishing the year so that "every member of the faithful, following his example, may strengthen their life of faith daily in the complete fulfillment of God's will."

Why does the Church have years dedicated to specific topics?
The Church observes the passage of time through the liturgical calendar - which includes feasts such as Easter and Christmas, and seasons such as Lent and Advent. In addition, however, popes can set aside time for the Church to reflect more deeply on a specific aspect of Catholic teaching or belief. Past years designated by recent popes include a Year of Faith, Year of the Eucharist, and Jubilee Year of Mercy.

Why did the Pope declare a year of St. Joseph?
In making his declaration, Pope Francis noted that this year marks the 150th anniversary of the saint's proclamation as patron of the Universal Church by Pope Pius IX on December 8, 1870. Pope Francis said the coronavirus pandemic has heightened his desire to reflect on St. Joseph, as so many people during the pandemic have made hidden sacrifices to protect others, just as St. Joseph quietly protected and cared for Mary and Jesus. "Each of us can discover in Joseph -- the man who goes unnoticed, a daily, discreet and hidden presence -- an intercessor, a support and a guide in times of trouble," the pope wrote. He also said he wanted to highlight St. Joseph's role as a father who served his family with charity and humility.

When does the Year of St. Joseph begin and end?
The year began on December 8, 2020, and ends on December 8, 2021.

What special graces are available during this year?
Catholics have opportunities to gain a plenary indulgence, or remission of all temporal punishment due to sin. An indulgence can be applied to oneself, or to a soul in Purgatory. An indulgence requires a specific act, defined by the Church, as well as sacramental confession, Eucharistic Communion, prayer for the pope's intentions, and full detachment from sin. Special indulgences during this special year can be received through more than a dozen different prayers and actions, including praying for the unemployed, entrusting one's daily work to St. Joseph, performing a corporal or spiritual work of mercy, or meditating for at least 30 minutes on the Lord's Prayer.

Why does the Church honor St. Joseph?
Catholics do not worship saints, but ask for their heavenly intercession before God and seek to imitate their virtues here on earth. The Catholic Church honors St. Joseph as the foster father of Jesus. He is invoked as the patron saint of the Universal Church. He is also the patron of workers, father, and a happy death.
The YEAR OF SAINT JOSEPH - 2021