A vibrant, welcoming parish family dedicated to growing disciples, and making church matter.
Coronavirus -

Schedule updates
As of noon on Wednesday, March 18, 2020,
all public Masses in the Archdiocese of Philadelphia
are suspended until further notice.
​

The Church will be open Monday through Thursday, plus Saturday and Sunday from 8:00 a.m. until 3:00 p.m.
(and Fridays from 8:00 a.m. to 12:00 noon) so the faithful have opportunities to pray.

Parish Office Closed
Emails and phone messages will be responded to as soon as possible.
Updates for Our Lady of Guadalupe Parish
​
There will no Masses, Confessions, Stations of the Cross and Adoration at the Church.

Please contact the office regarding Funerals, Weddings and Baptisms.

Mass intentions will be offered privately by Monsignor Gentili and Father Ianelli at the Parish Rectory.
View the Full Mass for this Weekend
Please join us for the fourth week of Lent:
Saturday, March 28, 2020 - 5:00 p.m. Mass.
​
We have recorded Mass due to the Coronavirus precautions. We are doing everything we can to keep our parish community connected during this stressful time.
​
Please view this Mass at your connivence, and feel free to share with your family & friends. We hope this video of our Mass lifts spirits, plus helps you feel the love and strength of the Lord through these challenging times.​
We think you'll like what you find here.
There's always something happening at OLG. Check out the following events.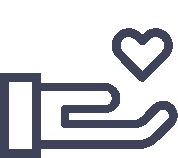 "Whoever is generous to the poor lends to the Lord,
and He will repay him for his deed."
​
​
​
Confession is a love filled gift given to us by God. The healing and joy we experience when we connect with Jesus through forgiveness is transformational.
​
​
Join us during the season of Lent and watch our weekly video Homilies as we explore the beautiful mystery of Confession.
Watch Our Lenten Preaching Series - 2020
The Catholic Faith.
On demand.
Thousands of movies,
video programs,
audios and ebooks